Tutorial for Awakening Cards
Edit
Currently, the following cards have the ability to be "awakened" and unlock new skill abilities: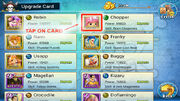 The Awakening option can be found on the card details page, so just tap on the card itself rather than trying to Evolve it. The card must be at least Gold +0 evolution to have the option. A Gold +2 awakened will become Awakened +2 (Just think of awakened cards as same as Gold except they have better skills and extra stat boost over Gold version). You can continue to evolve Awakened cards as you would normally with Gold cards.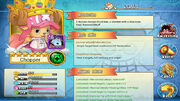 On the card details page, you will see the option of Awakening the card. If it's not there, the card doesn't have awakening ability yet so just be patient for other cards to get the option.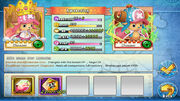 The materials required to awaken a card are 10 Awakening Stones and 1000 Bond Points (from Impel Down). Luffy is the only exception and requires 10 Secret Barbecues instead of Awakening Stones. Since Gol D Roger has ability to awaken, there is an extra requirement of Gold +0 card.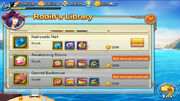 Robin's Library allows you to craft the necessary materials needed.
You can get the crafting materials from either Awakening Daily Instance or All Blue Store